[How To] [FAQ] [Legal]
This is a collection of TrueType fonts which I've created for fun. You can use them for free to do anything you want, you just can't take the fonts and resell them (on a CD, for instance). Read the license if you're not sure what this means.
Enjoy these fonts, and maybe leave a comment on my blog if you find them useful! Don't forget the FAQ, download/install help page. You can also check out the historic Fontmaking Tutorial and Old News. Unfortunately, t-shirts are sold out, but there may be more some day.

14 Jan 2005
I made a new font after a really long break. It is called, "Hockey is Lif." You can grab it at from Fonts 98-infinity.
Since the last time we spoke, I've been up to a lot of other fun projects (like my PhD!) How about looking at my novel or second novel or new puzzle game? (As always, check out Tom 7 Radar to see what I'm up to.)
- Tom 7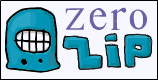 Click this to get all of the fonts in one zip.
Please check out the rest of my web page! There's way more cool stuff, I promise.


A button to
link with!